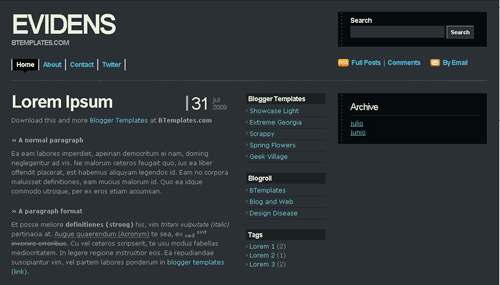 This amazing simple grey blogger template is a fantastic simple blogger template for your website. It has a large easy to use search bar in the top right, and a top nav bar to avoid cluttering your right hand bars.

If you are looking for a well designed three column blogger template, this could be for you. It's simple layout is great for a stylish blog, or one focusing on simplicity.

You can download this fantastic free simple blogger template Here!