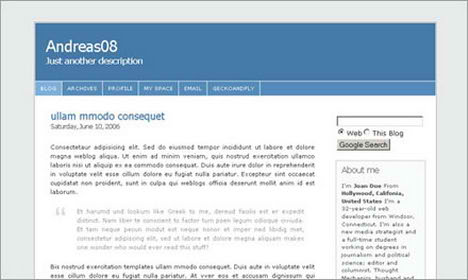 This simple blue two columned template is a beautiful clean blogger template perfect for those looking to give their blog a clean professional look.
To keep the look of this blogspot theme clean this top blogger template has a simple header theme to keep the sidebars clean.  These can be easily edited in the HTML by searching for each of the titles and editing the link to the page you want.
This beautiful clean two columned blogger theme is one of my favorites, while it is clean it has some wonderful additions that ensure the blogger theme stays professional as well as simple.